Alibaug becah camping, located in Maharashtra's Konkan area, is well-known for its gorgeous beaches and ancient forts. Alibaug Beach, Kihim Beach, Akshi Beach, Mandwa Beach, Kashid Beach, Varsoli Beach, Nagaon Beach, and Murud Beach are the most prominent Alibaug tourist attractions. There are numerous gorgeous sites to see in Alibaug, making it a perfect place for a weekend break or a brief excursion. The fascinating natural beauty and upbeat sentiments induce you to return again and again. It is a fantastic beach to visit, and it will be an incredible experience for you, then here you can enjoy it a lot because it is attractive and well-kept.
Alibaug camping will make your weekend or holiday extra special and memorable. We bet on that!
Why Alibaug Beach Camping?
Have the low and high tide effects been considered? Yes, It is incredible to watch high tides with water all around the Fort, and with low tides, people may walk down to enjoy a lovely trip to the Fort. Surrounded by betel nut and coconut groves. Alibaug is well-known for its KhandaleKande, which means white onions, a local specialty. The famed Kolhapuri chappal is also a popular gift for visitors to take home. The Alibagh beach is very safe, as it is relatively shallow, which is why it is popular with families with little children.
Nagaon Beach is renowned as a water sports hub. Alibaug is well-known for its beaches, offering water and adventure activities. Jet skiing, parasailing, swimming, banana boat rides, bumper rides, and motorboat rides are popular activities here. Mandwa beach, Nagaon beach, and Alibaug beach are the primary beaches for water sports. Parasailing, sea kayaking, jet-skiing, and banana boat rides are all available at these beaches. Nagaon Beach is our prime site which is clean and peaceful makes it well suited for swimming, sunbathing, and camping. The intact sand and clear water of the beach give you the perfect atmosphere to relax. We also arrange various games and activities like water sports, beach volleyball, or Frisbee to make your camping exciting. The night is even more beautiful with the starry sky, bonfire, and the chilling breeze outside. Campfire and DJ night under the stars with your friends or loved ones in Alibaug Beach is going to be a memorable experience for you.
Alibaug Beach Camping is wholesome, relaxing, and budget-friendly. Witness the other dimensions of happiness and collect priceless moments under the moonlight with a bonfire, music, BBQ, dance, and the sound of waves.
Movie Night Camping Under the Sky……
Have you ever fancied the idea of watching a movie with your family and musketeers on the big screen while lying on the sand under a star-lit sky? You can gutter air-conditioned halls and the usual popcorn and colas and have lip-smacking regale around a campfire and watch your favorite movie. Enjoy a great night out under the stars with your family and musketeers with our Camping and Outdoor Movie Night!
So, what are you waiting for? Just put on your shoes, take your camera, and begin the journey with Bhatakna.
Who Should Attend ?
Best suited for groups, solo, corporates, couples, families.
1 Night 2 Days
09 Dec, 16 Dec, and 23 Dec
Nagaon, Alibaug, Maharashtra
Highlights
What makes this tour special
Witness the fun-filled Alibaug beach camping experience and tranquilize your mind at the beauty of beach

Find your stay in comfortable, clean and hygienic tents with all amenities along with the mesmerizing view of Alibaug beach and vast Arabian Sea

Indoor and Outdoor activities to make your stay more fun and active. Also enjoy our special movie screening session

Enjoy yummy and tasty meals in form of BBQ snacks, Dinner and Breakfast

Enjoy a fun-filled beach side camping experience and soothe your mind at the beauty of Alibaug beach Stay in comfortable, clean and hygienic tents with the mesmerizing view of beach and vast Arabian Sea Make your stay more pleasant through indoor-outdoor games and a warm bonfire with music Experience an open air Bollywood movie screening with projector and speakers
Day 1 - Beach Camping Alibaug
Enjoy Sunset From the Campsite Games Dj Night Live Music Movie Screening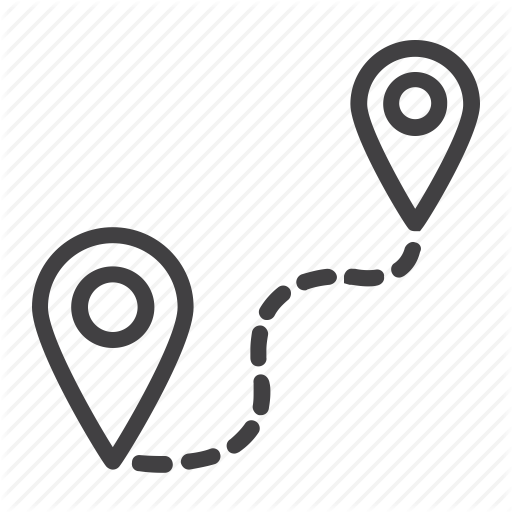 Private Vehicle Tum Tum Auto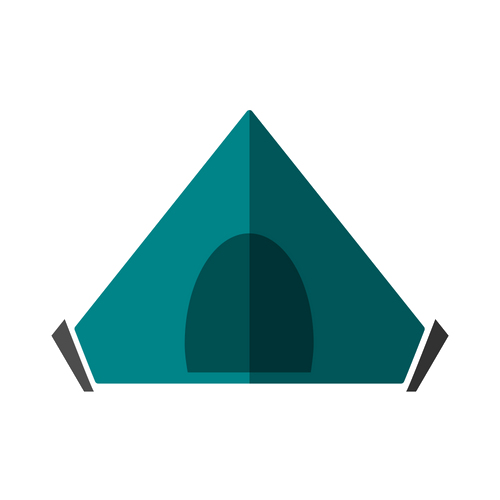 Tents Beach Camping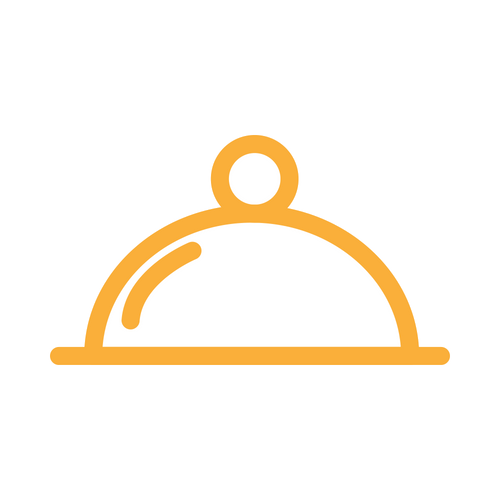 Evening Snacks, Dinner, Breakfast (Unlimited Meals)
Catch ferry: – 02:15 from Gateway Ferry name: – PNP Don't miss the ferry Reach 15 min early to the gateway and take your ferry tickets Meeting point
03:30 pm : – Meet Bhatakna Team outside the Mandwa Jetty (If you are late you need to reach campsite on your own).
05: 00 pm : – Enjoy and fall in love with the beauty of Beach Camping as you check-in. On Arrival Welcome drink. Our organizer team will provide you with 1-liter purifier water. Freshen up and have some snacks with hot Tea/Coffee.
05:30 pm: – Icebreaker round. Settle down and enjoy the sun setting from the Beach side Camp. The place is all time stylish for nature photography. You may enjoy indoor games similar as carom, badminton, volleyball or bone can just relax and decompress on hammocks until evening.
07:30 pm: – It's time to move and groove to the beats of DJ.
08:00 pm: – Enjoy the Barbeque (Veg/Non-veg/Jain).
09:30 pm: – Enjoy Unlimited Delicious dinner (Veg/Non-Veg/Jain) will be served prepared by locals with traditional Indian cooking style.
11:00 pm: – And eventually,the utmost awaited moment to fight the bite around sizzling, hot and burning bonfire with an stupendous live aural session by the sand! And this experience will be locked ever accompanied by loads of fantastic recollections!
11:30 pm: – Settle down for the iconic movie screening under he sky and stars. End the day nearby a beach under the open sky & Enjoy sleeping in Tent. (Foam mattress, blanket and pillow will be provided)
Day 2 - Checkout From The Campsite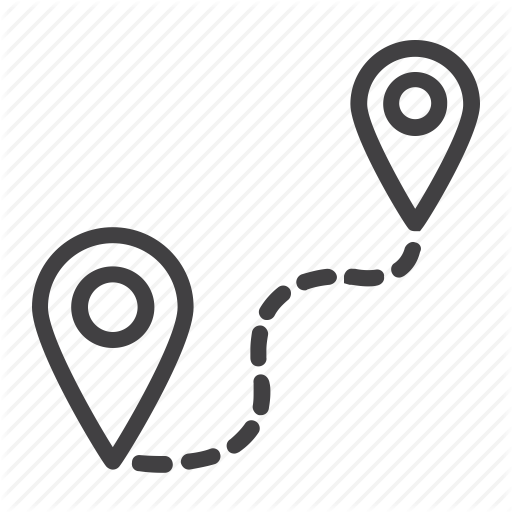 Private Vehicle Tum Tum Auto
07:30 Am – Time to Wake Up!! You cant miss the walk around the campsite with the morning breeze moving around.
08:00 Am – Freshen Up and enjoy a healthy morning breakfast.
09:00 Am – give way to yourself in some sports activities or just sit near the beach (Activities – Cricket, Football, Badminton, etc..)
11:00 Am – It's going to be hard to leave the campsite but will surely be taking the memories with us. Bid farewell with a promise to meet again.
Inclusions/Exclusions
What we'll give. What we won't
What is included in the tour
Accomodation in Tent. Tent Stay (Blanket and Pillows)
Meals Welcome Drink, Evening snacks, BBQ, Dinner And Morning Breakfast
Dj Night.
Movie Screening.
Live Acoustics Session.
Bhatakna Expertise Representatives.
New Friends made, new Bonds attached.
What is NOT included in the tour
Adventure Supports Activities.
Any personal expenses such as Mineral Water/Cold Drinks etc.
Anything that is not mentioned in the "Included" list.
Any kind of cost which is not mentioned in the cost includes above. 
Alibaug Beach Camping Things To Carry
Identity proof (Must)
Camera (on your own risk)
Beach mat (optional).
Extra Pair of dry clothes
Personal Care Medicine those which you require usually.
Please avoid wearing Gold and other ornaments.
Carrying sanitizers, gloves, face shield and mask is compulsory.
Cap
Music instruments (optional), camera (optional), slippers, long pants, long t-shirts/shirts, socks, warm clothes, water bottle (to refill).
Sanitizers and Disinfectants
Places to Visit in Nagaon Beach
Nagaon is a littoral city located in Maharashtra, attracting multitudinous excursionists from each across the globe. It's notorious for its green, clean terrain, and beautiful strands.
Alibaug Beach
Kolaba Fort
Nagaon Beach Water Sports
Horse Rides and Camel Rides
Someshwar Temple
Murud Janjira Fort
Try some of the exciting water sports such as parasailing adventure, jets sky ride, bumper tube
ride, banana ride, or boat trip, this beach has something special to offer you every time you visit here.
FAQ
Frequently Asked Questions
Alibaug Beach Camping FAQs
What is the best time to go for Beach Camping in Alibaug?
You can go any time of the year, but the best time for Alibaug beach camping is during winters. The weather during winters in that region is cool and pleasant. Summers are hot and humid and camping may not be ideal. Monsoons in Maharashtra is heavy and you may not enjoy your holiday at the beach.
Beach camping is a relaxing outdoor activity in which you can enjoy the ambiance of a beach and experience camping at the same time. Beach camping is usually undertaken during summer when you are lulled by the cool sea breeze as you bask in the 'Vitamin Sea' all day long. Beach camping gives you a good opportunity to surf the distant waves if you are a seafarer and if you are looking for a restful escapade, you can sit back and gape at the wonderful sunset across the horizon embracing the tranquillity of the expanse.
What is Alibaug famous for?
Alibaug is famous for its pristine beaches and serene atmosphere. It is one of the most favourite destinations for the people who wish to have a quick escape near Mumbai or Pune. Camping in Alibaug has contributed greatly to the popularity of the place. A perfect place for a weekend getaway.
Is the camp site in-charge will be available at Alibaug Beach Camping? How to contact them?
You will have Bhatakna team members available at each of our campsites. They will be assisting you with your stay, food, activities, etc. We will be also allocating more members based on the group size to ensure you best camping experience.
What are the things one should keep in mind before going for beach camping in Alibaug?
A few things you should remember and abide by during beach camping in Alibaug are:
- Keep the area clean. Do not litter food packets and other wastes on the beach as it leads to nature pollution and makes the place unclean.
- The camp is organised in a remote zone in the outskirts and the route may not be smooth for conveyance. So, you should not expect luxury accommodation and other luxurious amenities in your trip. You will be provided basic accommodation and camping amenities.
- Washroom and bonfires are common for all tourists.
- Package cost does not include personal expenses and personal items.
- Location details as mentioned in the booking voucher may vary. So guests are advised to contact the tour operator and get detailed information about the camp location.
- Follow the instructions given by your tour operator.
What are the things I should carry for Beach Camping in Alibaug?
Things you should carry for beach camping in Alibaug are as follows:
- Valid ID proof (passport, Aadhar, voter card etc.)
- Sunscreen lotion
- Sunglasses
- Hat
- Comfortable clothes for beach walk
- Personal medicines
- Toiletries
- Torch (carry an extra pair of batteries)
- Charger (you can take your power bank for emergency)
- Extra blanket (on requirement)
- Water bottle
- Umbrella
What meals are included in the Alibaug Beach Camping package?
As soon as you will arrive at the campsite, you will be welcomed with a drink and a light snack. Breakfast will be provided on the site having all nutritious and tasty times. Evening tea and snacks will be served and will be of limited quantity followed by having an unlimited buffet dinner having both Veg and Non-Veg options available.
What activities are included in the Alibaug Beach Camping package?
In the Alibaug Beach Camping Package, you will enjoy a day camping along with bonfire with music. You will also enjoy many outdoor and indoor activities like live music, DJ nights, Dinner parties, cards, and volleyball.
What are the inclusion in the package of Alibaug Beach camping?
A welcome drink and snack is given once you reach the site. Tents on double sharing is provided along with bed, pillow and blankets. Pullovers on requests are given. Veg and non veg dinner is included in your Alibaug camping package. Arrangements for light music, bonfire and,barbequera are done. Breakfast for the next morning is included in your Camping in Alibaug package.
How to reach Alibaug from Mumbai or Pune?
Alibaug is around 95 kilometres from Mumbai. You need to take a ferry from Gateway of India to Mandwa Jetty. It takes around 1 hour by ferry to reach Mandwa Jetty and 20 minutes if you take a speedboat. Take a bus or auto from there to Alibaug which takes another 30-25 minutes.
Pune is around 142 kilometres from Alibaug. You may take a bus or hire a cab from Pune which will take around 2.30 hours to 3 hours.
100% amount to be paid in advance to book the trip.
No show = No refund
Event Tickets cannot be transferred to another date against cancellation.
Event Tickets cannot be transferred to another person against cancellation.
If Camp get cancelled, we will refund "Camp Amount" only.
If the event is canceled due to any natural calamity, political unrest or other such reasons beyond our control the same cancellation policy will apply